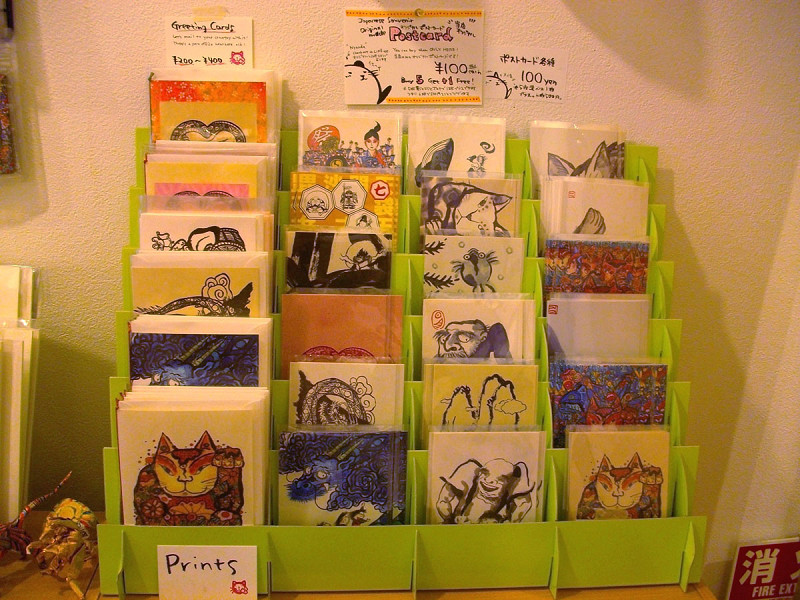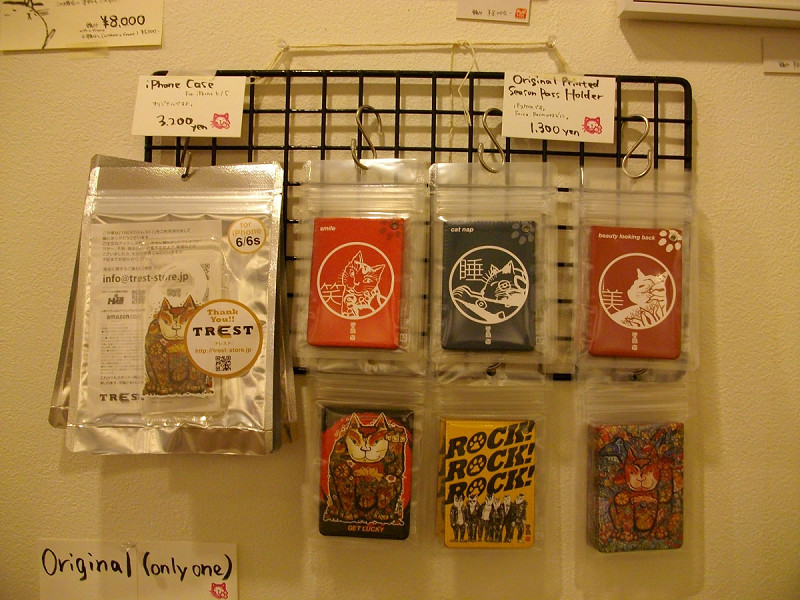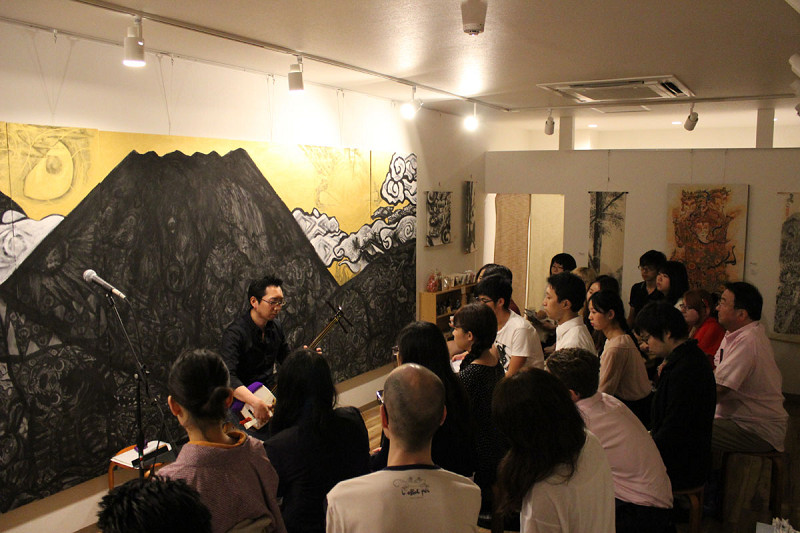 Original gifts of Japan
We have a lot of Sumie ink wash paintings, woodcut prints, paintings on the rock, T-shirts and more gifts of Japan. Also you can get postcards, mug cups, picture books(English subtitled), iPhone case and more. Let's get them as Japanese souvenir. And you can have some fun with sumie class Experience. You can be a sumie painter easily. Of course children can have fun. Let's come enjoy it with all your family!
I'm looking forward to seeing YOU!

Thank you.

Address
Post Number:101-0051 / 3-1-13-1F Kanda Jimbocho Chiyoda Tokyo Japan

Directions
5 mins by walk from Exit No.6 of Kudanshita Station of Metro.
3 mins by walk from Exit A1 of Jimbocho Station of Metro.

Hours
12:00 to 17:00(*irregular holidays)
*Reservation first.


Here's the original LINE Sticjers. Nyanda and Circlion are available!!
>>>LINE Store

チラシMD デザイン・制作

お見積もり各種承ります。

実績

落語会などで歌舞伎座様や松竹様主催のチラシやポスターのデザインを定期的に行っています。
株式会社SRL様の2016年の花火大会のロゴを含めたデザインワークを担当いたしました。
春風亭愛橋師匠の地元駒ヶ根市でのイベントのチラシポスターデザインを制作しました。

豊國アトリエで販売されているほぼ全ての商品のデザインを担当
デザインした墨絵デザインがZippo、パスケースなど多くのデザインに採用されました。
アトリエ内のジャズライブや落語会など各種イベントのトータルデザインを担当しました。


■主要取引先(順不同)
株式会社ベイエフエム、昭島観光まちづくり協会、株式会社ラボ教育センター、株式会社フレーベル館、株式会社ぶんか社、株式会社ブライト、株式会社Jスペース31、株式会社ADLIVE!、放課後NPO、株式会社新栄プロセス社、合同会社チップスリーズ、株式会社ハッピーラボラトリー、オフィスマツバ、ベルウッドインターナショナル株式会社、株式会社アウトソーシングトータルサポート、株式会社スタジオポルト、コト・ランゲージアカデミー、 株式会社渋谷サービス公社、一般社団法人三月のひまわり、株式会社学研プラス

(c)HONDA WORKS, 2018, All Right Reserved. Unauthorised reproduction,hiring, lending, performance and prohibited. Since 1999.
このページに掲載されている画像、および文章など著作に関わるものについての著作権は特に記載してあるものを除き、全てHONDA WORKSに属します。
無断での複製および転載は固く禁じます。画像等への直リンクはご遠慮ください。